How Much is a Glock? (& 10 Places to Buy)
So, you're seriously thinking about buying a new Glock. You just have two questions: how much do I need to save up and where can I buy one?
The Glock series of pistols are the best selling handguns in America, and for good reason. Glock handguns are reliable, simple, and have massive aftermarket support.
They're also usually very reasonably priced.
In this article, we'll go into detail about how much you can expect to spend on a Glock pistol, and then we'll cover the best places to look for one.
How Much Can You Expect to Spend on A Glock?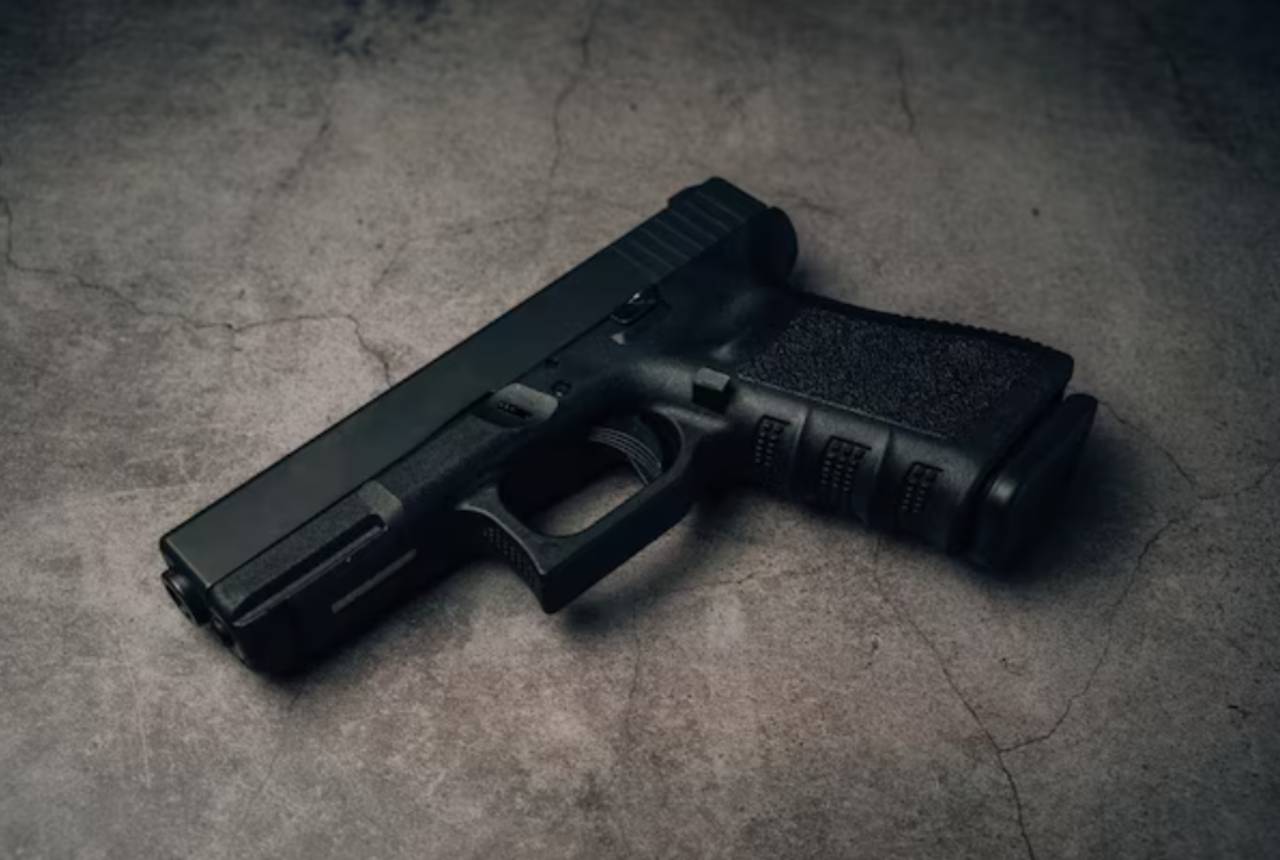 One of the major draws about getting a Glock is that you're not likely to spend a fortune buying one. Whereas many reputable gun companies such as HK or SIG Sauer can charge over a thousand dollars for one of their handguns, a Glock is likely to cost you roughly half that amount.
On average, you can expect to pay between $500 and $600 for a brand new, factory stock Glock pistol. This is true for virtually any of the Glock models.
The price of a Glock will increase dramatically, however, if you buy a model that comes with upgraded components, whether those components are from Glock or a third-party company. Depending on what's been added, the cost of a Glock with upgraded features can skyrocket to over a thousand dollars, or even higher.
The cost will also rise if you buy a factory standard Glock but then purchase the additional components to customize your weapon. Examples of components that are commonly used to upgrade Glocks include upgraded sights, triggers, and barrels.
You can spend lower than $500 to $600 for a Glock if you buy a used pistol. There is no shortage of used Glock handguns floating around on the market, some of which can be found in good to very good condition. If you do enough searching, you can likely find a used Glock in good condition for a bit under than what you would pay for it brand new.
Besides going to auction sites like Gunbroker to find a used Glock, you can also look at getting an LE trade-in model. An LE trade-in Glock is simply a Glock that was formerly issued to a law enforcement officer; it will likely be scratched and the finish worn on the outside but still in good condition.
LE trade-in Glocks routinely sell for around half of what a brand new Glock goes for, so you can expect to pay between $250 to $350. Just note that most LE trade-in Glocks are older Glock generations (Gen 2, Gen 3, or Gen 4) rather than the present Gen 5.
In short, as a general rule of thumb you can expect to pay between $500 to $600 for a brand new factory stock Glock pistol. You can expect to pay much more than this if you're buying a Glock with upgraded features, and you can expect to pay less if you're buying a used or LE trade-in Glock.
Cost of Glock Accessories
Don't forget that you'll need to buy ammunition, spare magazines, and a good quality holster to go with your Glock as well, so be sure to factor this into your budget as well.
Glock magazines are widely available, and most can be purchased new for under $30 a piece.
Holster prices can vary widely depending on the manufacturer; some good quality holsters can be found for under $50 while others will cost several hundred dollars. What matters most is buying a holster of good quality.
Make sure the leather or Kydex is sturdy, that the holster covers the trigger guard of the Glock when it is holstered, and that the holster fits securely to your belt (the last thing you want is to draw your Glock only for the holster to still be wrapped around it).
Where is the Best Place to Buy A Glock Pistol?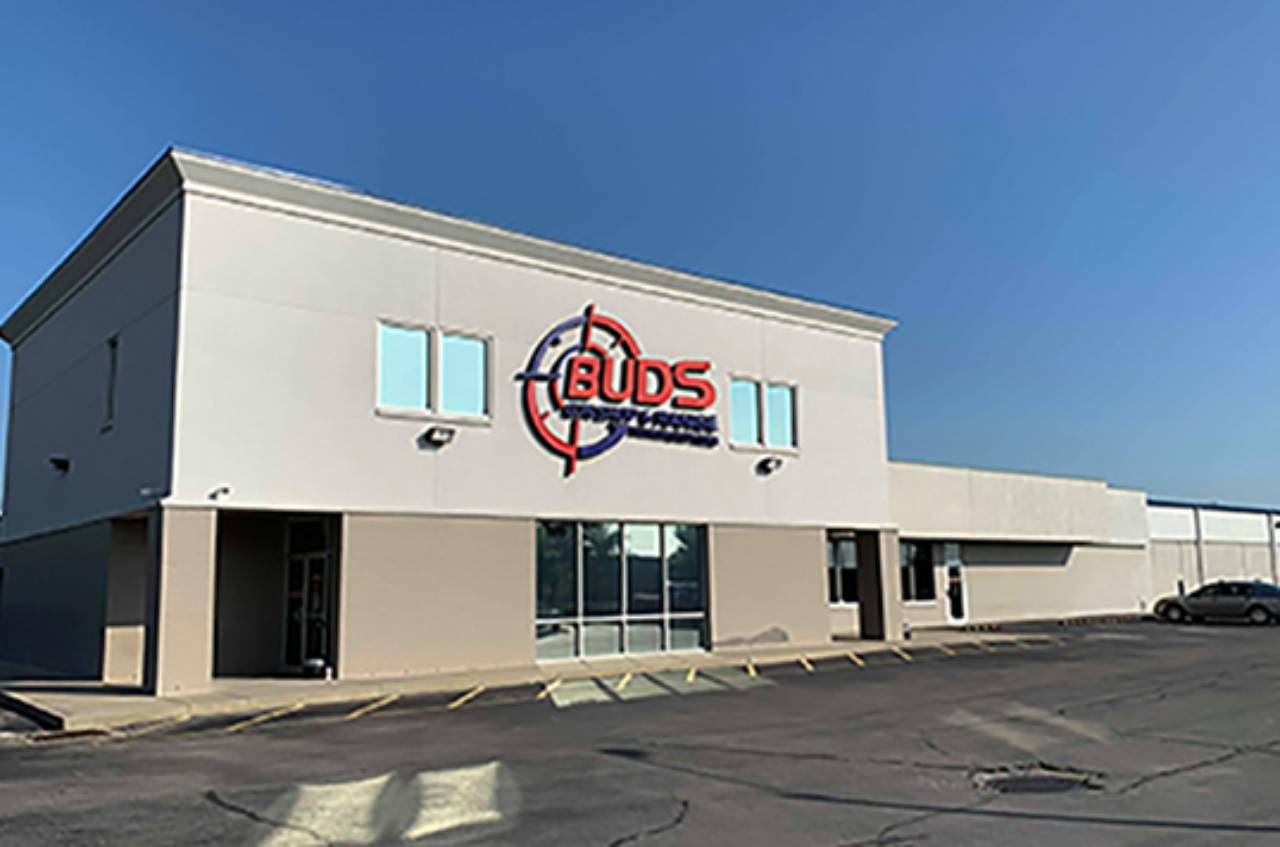 Here are the best places to buy a Glock pistol:
1. Bud's Gun Shop
Bud's Gun Shop is a massive online store that traditionally has been known for having low prices and free shipping. The site has a devoted following and is a great place to start your search online for a new Glock.
2. Brownells
Brownells is one of the largest online gun stores, and they have a very wide variety of Glock pistols as well as Glock accessories for sale. The company also manufactures their own special made Glock parts, which is something to consider if you want to upgrade your existing Glock or otherwise build your own custom Glock from the ground up.
3. Cabela's
While Cabela's prices are usually a little bit high, they have a very wide selection of Glock pistols both online and at most if not all of their local stores. The company is known for primarily being focused on providing outdoors and camping equipment, so they are a bit lacking when it comes to spare parts and accessories.
4. Gunbroker
Gunbroker is the most popular gun auction site; it's essentially eBay for guns. This is the place to go online if you're looking for a used Glock at a lower price. Besides Glocks themselves, you can also shop for spare components on here as well.
5. Guns.com
While Guns.com has traditionally been known for posting articles, reviews, and news content relating to firearms, the company has gotten into selling firearms as well. The site offers a wide variety of new and used guns, and they are also partnered with a variety of FFLs all over the country as well.
6. Grab-A-Gun
Another leading online gun retailer in the United States is Grab-A-Gun. The company is known for offering a 100% satisfaction guarantee on each product sold, as well as free shipping for any order over $99.
7. Local Dealers
If there are any local firearms dealers or sporting goods stores that sell guns in your area, check them out. This will give you the opportunity to actually hold any of the Glocks you're thinking about purchasing, which can make it easier to make a final decision.
Additionally, research if there are any shooting ranges in your area that allow you to rent guns. Actually being able to shoot the Glocks you're thinking about buying will be an even better way to help you make than just holding them.
8. Palmetto State Armory 
Palmetto State Armory is another large firearms retailer with a twist. They manufacture their own Glock components, as well as a Glock 19 clone called the PSA Dagger. The company is also known for offering low prices and a good variety of used firearms as well.
9. Midway
Midway used to primarily focus on selling firearm components, and them getting into selling actual guns has been a fairly recent development. The company is known for being very efficient when it comes to shipping out its online orders, and the company even offers free shipping on certain products as well.
10. Sportsman's Guide
Sportsman's Guide is another big firearms supplier. They company offers a very wide variety of custom firearms, and are known for offering bulk ammunition deals at discounts. If you buy a Glock, you're going to need to buy ammo to go with it, after all.
Recap: How Much Is A Glock in 2023?
There is no shortage of places you can go to buy a Glock. Let's put it this way, virtually any dealer or retailer that sells firearms will have Glocks part of their inventory.
Regardless of where you end up buying your Glock, plan on spending between $500 to $600 for a new factory-standard model. Again, the price will rise if you're getting a customized or upgraded pistol, and the price will be lower if you're fine with having a used or LE trade-in gun.
Don't forget to factor in the cost of a holster, ammunition, and spare magazines into your budget as well.