What Happens After You Win Gun Giveaways?
You saw a gun giveaway online, or perhaps you bought raffle tickets to a conservation organization gun giveaway, and you won! Your first reaction is excitement and maybe a big WOO HOO! And rightfully so. It's exciting and fun to win a gun you didn't have to pay full price for. However, then looms the question of what to do next. There are many rules dictating how firearms can be transferred and to whom. Have no fear; we will explain what to do and be aware of after winning a gun giveaway.
So, what happens after you win gun giveaways? Gun giveaways are often run by firearms retailers, gun organizations, conservation organizations, or others to raise awareness of their cause and fundraise. After winning a gun giveaway, the organization will likely notify you directly. Once you know you've won, you'll need to find a dealer with a Federal Firearms License to conduct a background check on you. The gun giveaway organization will work with an FFL dealer on their end to ship the gun to your dealer. You may be responsible for applicable local, state, and federal taxes on your prize. Finally, be aware the giveaway organization may use your name in promotional materials.
As you know, guns are serious and should be respected. The same goes for the gun giveaway process (even though the outcome is pure glee). Keep reading as we break down the aftermath of a gun giveaway in detail.
1. Notification
When you win a gun giveaway, the organization will typically notify you. How they inform you will be specific to the organization and giveaway and can be done in several ways.
Many will notify you via email.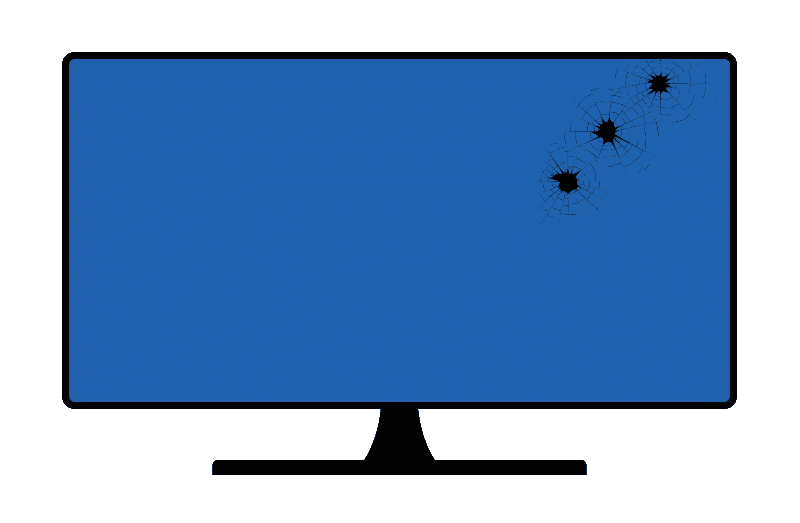 While this is quick and easy, be careful of spammers. If you don't remember entering a gun giveaway, you probably didn't, and someone may be trying to defraud you. Make sure before you submit any further information, you know it's legitimate. A legitimate giveaway typically shouldn't be asking you for money.
Other giveaways will send you a letter in the mail. Some will even send it certified and on official organization letterhead, which is the surest way to know you've legitimately won.
Another way organizations will notify people is to post a list of winners online. Sometimes they will have you sign up for a notification list, so you receive an automatic notification when new winners are posted. Others will leave the responsibility to you to check back to see if you've won.
And some companies, like Atlantic Firearms, notify gun giveaway winners like this:
When entering a gun giveaway, be sure to check the giveaway rules, so you know exactly how they'll notify you.
One thing to note is that if an organization cannot get ahold of you in a specified amount of time, they reserve the right to give it to someone else. Make sure you know this timeframe and pay attention if they try to contact you.
2. Know State Rules
Not all states legally allow all firearms, so before you enter for specific gun giveaways, make sure it's legal where you live.
There may be specific protocols to follow for transfers or background checks. Know what those rules are and comply if you win the contest.
Further, some states have rules that disallow entry into specific contests. In this case, the organizations doing the giveaways will usually make this clear upfront. However, it doesn't hurt to know and understand the rules where you live to make sure you stay on the up and up.
Background Check and Transfer
Background checks are required for retail gun purchases, including guns won in a giveaway.
Gun giveaways are often done in a different state than the one you reside in, meaning guns will have to be shipped. There is a strict protocol for this.
You will need to find a local gun dealer with a Federal Firearms License to work through. The gun giveaway organization will either have its own FFL or work with an FFL dealer.
The local dealer you are working with will conduct the background check. Once that has cleared (assuming it will!), the giveaway organization's dealer will be able to ship the firearm to your firearms dealer. Unfortunately, guns cannot be shipped to individuals unless they have an FFL.
3. Taxes
The winner of a gun giveaway may be liable for state or federal taxes on the winnings. Whether you owe many and how much largely depends on the organization's tax status doing the giveaway, the amount the gun or prize is worth, and the state you reside.
No one size fits all either since states may also have their own rules. Therefore it is best to check with an accountant or tax professional if you've won to determine what you need to do. If you are concerned enough about a potential win, you may even want to contact them before entering.
4. Name Use
Many gun giveaways reserve the right to use your name in promotions and publicize their giveaway. Your name, photo, and location may be used or posted online.
How they intend to use this information will be listed in the gun giveaway rules. Therefore it pays to read them before entering. Knowing exactly how they may put your name out to the public is good to understand so you can decide whether or not to enter in the first place.
Occasionally, a gun giveaway organization will opt not to publicize names for fear of retribution in today's climate. This will be stated in the rules and may be a good reason to enter a particular contest over another.
Final Thoughts
If you've done your homework before entering a gun giveaway by reading the rules and knowing exactly how it will run, winning a gun can be exciting and stress-free!
Ensure you know exactly how you will be notified if you're a winner, so you don't miss out. If you do not get back to the organization in time, your prize may go to someone else.
Know the rules where you live so you can be sure the gun you win is legal. Follow the rules for transferring and background checks to make the process as smooth as possible. Find a reputable local FFL dealer who can help you through the process.
Finally, know that you may be responsible for applicable taxes, and they may use your name in promotions.
There should be no surprises as long as you are aware of these things before entering a gun giveaway. Then, you'll be able to spend many satisfying hours learning and practicing with your new firearm.